Anxious Patients
Dare to do the next step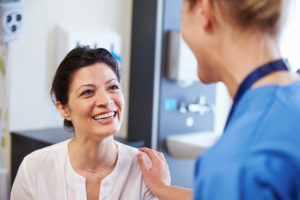 Unfortunately, dentistry is, in general, associated to stress and phobia. This happens more often than you may think!
As a result, the avoidance of dental treatment or even the dentist, because of fear, may lead to deterioration of our oral and general health.
Our priority is the elimination of your fears.
Many of our fears are hidden in our subconscious, as deep as… the roots of teeth.
Fear itself is not anything bad, provided that it works as a "mechanism" which protects us from danger.
However, when fear overwhelms you, for no apparent reason, it converts into a stressful and paralysing emotion.
For this reason, we would like you to share with us your thoughts freely, so that we relief you from anxiety and fears as simply as we would deal with the inflammation of a tooth.
There are several factors that can cause stress to a patient. Strange sounds, smells, or the atmosphere of the "cold white clinic", negatively affect patients' anxiety. We emphasized on creating a pleasant and cozy atmosphere in our clinic, so that patients feel comfortable from the beginning.
The unconventional waiting room, with the big table, will make you feel like not being in anticipation of the dentist.
We strongly believe that the highly aesthetic environment and the conversation with us, will help you relax and reduce, or even eliminate, your fear.
It is our duty to take care, not only of your oral health, but also of the causes and effects of your stress and fear.
The targeted and in-depth discussion of all stages of treatment, will answer your questions and discard anxiety and fear.
We provide additional solutions through our cooperation with the correspondingly organized clinic in Germany.